Buying matching planter for your mediterranean tree?
The Olive Tree Specialist has a wide range of containers for your plants and trees. Our planters are of a first class quality and are all produced in the Netherlands.
This way you are assured that your planter will be in excellent condition, not only today, but also in about 10 years. In the following overview you can choose between all different kinds of materials. In the sub-menu all the different shapes, sizes and prices are listed.
A large part of these planters are also available with high quality recessed wheels mounted underneath the planter. This way you can easily move the planter at all times. The additional costs are dependend on the size and type of planter.
The Olive Tree Specialist has a wide range of these planters in stock. If a desired container is not in stock, we can deliver it within 3 working days.
Looking for something slightly different? No problem; in consultation with you, we can also provide customized planters.
Order your planter easy, safe and quick in our webshop...
First select the preferred materials. When you have done this, click "Add to wheelbarrow" beneath the planter of your choice. Then follow a few simple steps and you have your planter safe and fast at home. When ordered before 10.00 am, your order can be shipped the next working day. It is also possible to specificy a date of delivery!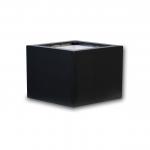 Polyester
Polyester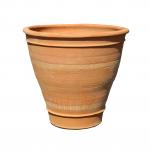 Terracotta
Terracotta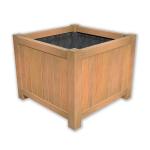 Hardwood
Hardwood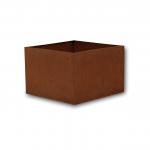 Corten steel
Corten steel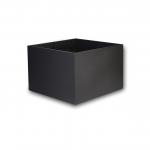 Aluminum
Aluminum
Polymer concrete
Polymer concrete